Saturday, December 2 Elem – Prelim/Training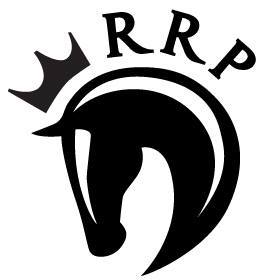 Benefitting the Retired Racehorse Project | Schooling before each division
(Entries must be RECEIVED by November 19, 2017)
We will have prizes for ugly sweaters, best costume, best Christmas spirit and anything else we love!
Description of MDHT Cross Derby courses: All rings will have cross country obstacles you would find on a typical competition course. The objective is to establish a rhythm over solid jumps in reliable consistent footing. Optimum times will be posted.
Level

Jumping Efforts**

Course Length
(approx)

Speed*

Elementary 2' – 2'3"

12 - 15**

800 m

300 mpm

Beg. Novice 2'7" max

15 - 18**

1,500 m

325 mpm*

Novice 2'11" max

20 - 22**

1,600 m

350 mpm*

Training 3' 3" max

22+**

1,740 m

375 mpm*

Prelim/Training 3'7" max

23+**

1,880+ m

400 mpm*
*The derby speeds are slightly higher than regular SJ to incorporate a better flow over the cross country jumps.
** Subject to change
Rules: The MDHT Cross Derby will follow the USEA/USEF Jumping phase rules. USEF rules for Cross Country dress and tack will be followed. All Riders must wear ASTM/SEI approved helmet, protective vests, and medical armband. Willful delay will be enforced. Competitors may enter more than one level but would be expected not to enter their horses less than one level below which they are currently competing. No coaching during competition, but highly encouraged on our schooling days.
There will be an audible signal to start. Fall of horse or rider during jumping phase is immediate elimination and you must leave the course.
Time will commence at Jump #1
Knock Down -- 4 points
1st Refusal -- 4 points
2nd Refusal at same fence -- 8 points
3rd refusal same fence – Elimination
Fall of Competitor -- Elimination
Fall of Horse -- Elimination
4 Refusals in Whole Course – Elimination
Circle will count as a refusal
Time Penalty 1 Per Second Over/Under Optimum Time
Exceeding time limit – Elimination
Leaving course (arena) -- Elimination
Riders must wear an ASTM/SEI approved helmet and body protector as well as a medical armband.
Combinations numbered "AB" will be as per Stadium Rules, i.e., if "B" is refused, "A" must be re-jumped on second presentation.
Scoring: Penalties in jumping are added to determine placing for each division. Closest to optimum time and Lowest Score wins. Ties will be broken by the better time. All horses must have a current negative Coggins submitted with entry.
Closing Date: Entries must be received by November 19, 2017.
Schooling Days: December 3, 2017 – March 2018.
$25 late fee will be charged after closing date, November 19. A competitor may pay the late fee and sign up for extra Derby rounds on the day of the show if space is available.
Competition Cancellation – No refund.
No unauthorized motor vehicles of any kind allowed on course.
We will issue paper pinnies, please bring pinny holder.
$50 returned check fee.
NO unleashed dogs. Unleashed dogs will incur $100 fine and competitor elimination.
Ride times will be posted on the THURSDAY before the show at: www.themarylandhorsetrials.com.
Vet and Farrier will be on call.
Current Negative Coggins required with entry form. We do not keep coggins on file.
Loch Moy Farm Liability Waiver (below) required with entry form. We do not keep waivers on file.
For additional information and to submit entry forms, contact:
Enter at Evententries.com Print Entry