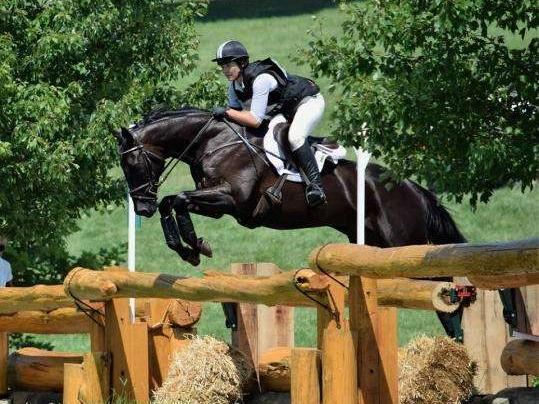 Photo by Janet Gallay
We are accepting late entries through evententries.com ONLY. There is still time to get in!
From USEA Omnibus:
Recognized High Point Series Awards generously donated by our wonderful sponsor, Hastilow Competition Saddles, USA.
High Point Series Cash Award ($750), given to the horse/rider combination with the highest accumulation of points (I - N) and entered in all 3 MDHT 2017 Recognized USEA Events. A separate High Point Series Cash Award ($250) will be given for points accumulated by the BN horse/rider combination entered in both MDHT 2017 Recognized USEA events.

The Maryland Horse Trials participates in the T.I. P. Awards. Check our website for details. Register your OTTB at tjctip.com! Prizes!

If you are not competing please volunteer. www.eventingvolunteers.com Volunteer positions needed: 4 dressage scribes, dressage steward, 4 dressage warm up, bit check, dressage score runner, SJ scribe, SJ timer, SJ ingate, SJ outgate, SJ warm up, 3 ring crew, XC Steward, XC warm up, 25 XC jump judges, XC Start, XC scribe, XC start timer, XC finish timer, XC score runner, X guard, Horse ambulance driver, Safety officer, shuttle drivers, Hosptality and many more. Please sign up on www.eventingvolunteers.com Great prizes, fun day, make friends, give back to our great sport of eventing. Thank a Volunteer!!