Dec 4-5, 2021
Saturday, Dec. 4: Elementary to Modified || Sunday Dec. 5: Logs to Novice
(early bird closing 11/26 || final close date 11/29) - ENTER EARLY! This event always fills before closing.
Schooling before each division; there will be very brief schooling before poles.
Description of MDHT Cross Derby courses: All rings will have cross country obstacles you would find on a typical competition course. The objective is to establish a rhythm over solid jumps in reliable consistent footing. Optimum times will be posted.
Level
Jumping Efforts**
Course Length
(approx)
Speed*
Logs/Small Cross Rails
10-12
TBD
250 mpm (can be led)
Elementary 2' – 2'3"
12 - 15**
TBD
300 mpm
Beg. Novice 2'7" max
15 - 18**
TBD
325 mpm*
Novice 2'11" max
20 - 22**
TBD
350 mpm*
Training 3' 3" max
22+**
TBD
375 mpm*
Modified 3'5 max
23+**
TBD
400 mpm*
Donation Derby Christmas/Holiday Class – December 4 and 5 – Turn out in your best holiday costume! Dress up your horse, your dog and your kids (goat and human). $10 per entry. All proceeds benefit the Maryland Equine Transition Service. We will parade around the arena and maybe through the parking lot if we're feeling adventurous! Prizes for best costumes and holiday spirit, best truck decorations, and whatever else catches our eye.
* * * *
This year's beneficiary is the Maryland Equine Transition Service. The Maryland Equine Transition Service (METS) is a statewide equine safety net initiative of the Maryland Horse Council Foundation, a 501(c)(3) nonprofit, that provides safe alternatives for horses needing homes by helping owners identify and select the best transition options for their horses. METS provides equine assessment, marketing services and applicant screening to help make the best match between horses and new homes. They also provide assistance to owners in need of end-of-life assistance when rehoming is not an option. METS will have a booth near the office with information, donation options, and swag for sale.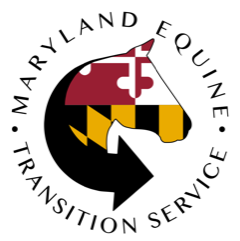 PARKING: Parking services will be provided by the WALKERSVILLE HISTORICAL SOCIETY. They will have information and donation options at the gate. Members of the Walkersville Historical Society have been dedicated volunteers at Loch Moy Farm almost from the beginning! Please help them support this great community organization, keeping alive small-town history in Maryland.