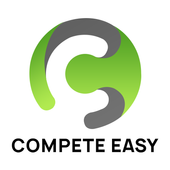 The Maryland Horse Trials will be using this new system for online entries.
An Australian online entry system called Nominate will soon be making its stateside debut. Under the name Compete Easy, it is certain to revolutionize the processing of information at U.S. events.

What if you could enter an event with the same ease of point-and-click customization that you booked an airline ticket? All your information populates automatically including results, eliminating the need to dig through records and re-enter information time and time again. You can prearrange each detail, from selecting your stall the same way you select a seat on a plane to choosing how many bags of shavings you wish to have waiting for you when you get there, as you might choose an in-flight meal. Did your horse miss some fitness work or lose a bit of convenience at its last outing, so you want to drop down a level? No need to email the secretary — just hop into the system and change it yourself.
Download the Compete Easy App yourself to get started!