2019 was an awesome year at Loch Moy Farm/MDHT and our competitors couldn't have succeeded without their fabulous Instructors! Loch Moy Farm rewards its valuable instructors though the Instructor Recognition Program.
This year's winners are:
1st Place ($1,000) - Natalie Hollis of Destination Eventing
2nd Place ($500) - Chiantel Beaumont of Burning Benjamins
3rd Place ($250) - Nancy Ligon at Firefly Farm
Congratulations to all of the Instructors!!
Want to sign up for the 2020 Instructor Recognition Program?
Get your students ready for the first starter trial of 2020...The HCS, USA Saddlery/MDHT Starter on March 21-22!! www.evententries.com
---
The Winners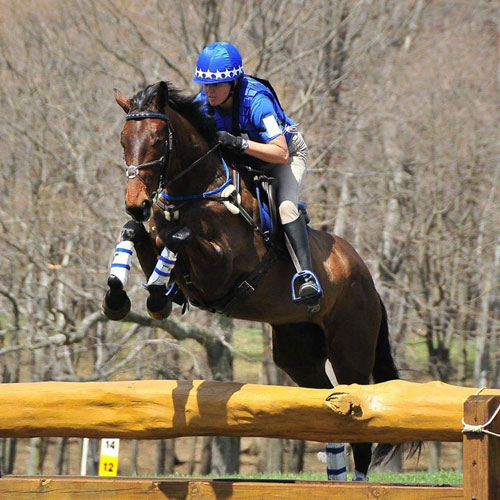 1st Place
Natalie Hollis
Destination Farm - Dickerson, MD
Owner/Trainer
Natalie has competed through the Advanced level of eventing, is an ICP level III certified instructor, and just finished going through the USEA officials program and testing to get her "r" eventing judges license. Natalie teaches all levels of students from elementary to upper levels. She really enjoys the process of bringing along both horse and rider on their path to reach their goals.
Natalie also likes to further her own education with regular lessons from Olympians, 5-star riders, and "S" judges. She also regularly attends the educational ICP symposiums and really enjoyed how the judge's program helped to improve her eye and teaching skills. It's great to be able to take all of this additional knowledge and be able to share it with students so they improve!
Everyone at Destination feels very lucky to have the wonderful facilities at Loch Moy farm to both school and compete at! All of the MDHT events are always on the Destination schedule! It's great that Loch Moy offers programs like this to acknowledge the hard work of all the students throughout the season and their results!
Learn more about Natalie:
Email Destination Farm
---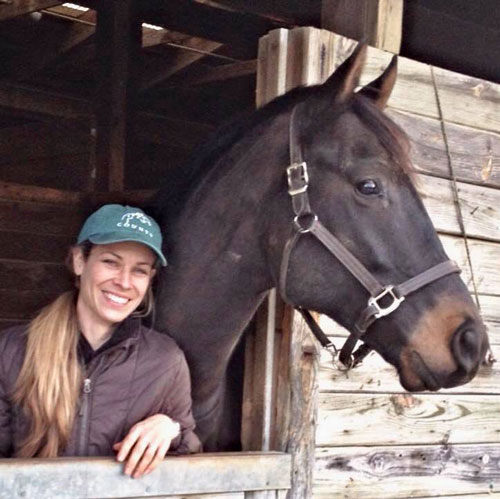 2nd Place
Chiantel Beaumont
Burning Benjamins Farm - Howard County, MD
Owner/Trainer
Chiantel's program is smaller and is very hands-on. She focuses on individualized plans for development. She thoroughly enjoys bringing along horses and riders to produce balance and harmony with the emphasis being on strong, correct basics while having fun learning. She works out of their 63-acre farm and welcomes new students of all ages and riding levels, as well as horses from green to experienced!
Learn more about Chiantel:
Phone Email Burning Benjamins Farm
---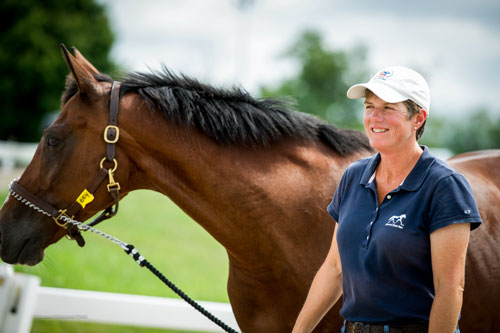 3rd Place
Nancy Ligon
Firefly Farm - Glenmoore, PA
Owner/Trainer
Nancy grew up in Long Island and starting her riding career at the age of 5 when her parents finally gave in to her requests. Her grandmother never got over the fact that Nancy never wanted to play with dolls....only ponies! Nancy grew up under the experienced and watchful eye of Nancy Peter of Ketcham Farm, where she became one of the go-to riders for the difficult horses. She grew up fox hunting and showing in hunters and equitation.

Nancy tried early on to get her kids interested in horses, and at her son's first riding lesson his pony decided to stop for a roll, and that was it for Steve! Fortunately, Nicole was hooked, which put Nancy back on the path to full-time horses. Nancy searched for a riding program for Nicole that would be similar to Ketcham Farm's program, where the kids were taught to be horsemen, learning ethics, fairness, patience, and respect for horses and people. Those qualities, which were an integral part of growing up at Ketcham Farm, were hard to find.

Firefly is now home to Pickering Hunt Pony Club and Nancy is pleased to see those kids participate in many of the disciplines pony club offers including quizzes, games, eventing, show jumping, and dressage. Firefly has a wonderful group of students and clients who are learning to be Horsemasters as well. Clients love all the experiences and knowledge they gain from unmounted lessons in the barn and mounted training with Nancy, Nicole, and other guest instructors.

Nancy manages the care of all the horses at Firefly, teaches riders of all ages and levels, coaches at horse shows, travels to clinics and enjoys riding and training as well. She spends a lot of time working with many of the horses to improve their training and helps to make them more educated for their owners.
Learn more about Nancy: