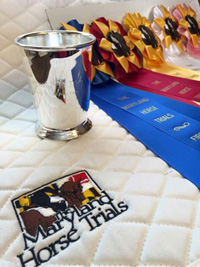 CASH & PRIZES FOR STARTER SERIES!!
Compete and qualify in three of the six Starter Horse Trials and be eligible to win cash and prizes for the top finishers!! Rider can be in different divisions but must be same horse/rider combination.
Winners will be calculated by the following criteria:
1 point for completing the competition
1 point for going clean XC
1 point for clear SJ round
1 point for placing in the ribbons
1 point for dressage score of less than 35
ties are broken based on the highest average placing across all three events.
All new tracks including an expanded Intro/Elem course!
The starter courses at Loch Moy Farm will be a progressive series with the first event being the easiest and the last event being the most difficult. Each starter will build from the previous one offering questions for those looking to prepare for recognized events while still offering options for those wanting a more "starter" feel. We encourage riders to use XC watches to time their rounds; however, because of the limited number of volunteers, we will not be timing the courses. These are great courses for those looking to move up a level or get ready for recognized events.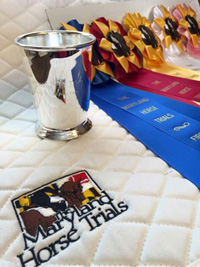 Dates:
April 23-24
May 13-14
June 25-26
Oct 14-15
Nov 19-20
Dec 2-3


| | | | |
| --- | --- | --- | --- |
| Level | Jumping Efforts | Dressage Test | Entry Fee: Starter Trials |
| Intro | 18" - 2' | | $115 |
| Elementary | 2' - 2'3" | | $115 |
| Beg. Novice | 2'7" | | $115 |
| Novice | 2'11" | | $115 |
| Training | 3'3" | | $115 |
| Modified | 3'5" | | $115 |
| Preliminary | 3'7" | | $115 |
Click below for entry forms:
Online Entry Download Mail-In Entry